Normandy Park Auto Repair
Top Quality, Affordable Auto Repair Services Near Normandy Park - Call Today 206-246-1013
When drivers in Normandy Park need cost conscious auto repairs they call Hiline Frame. Since 1956, Hiline Frame has been delivering professional and competitively priced auto repairs to the Normandy Park area.
Hiline Frame provides top-quality auto repairs to keep foreign or domestic cars and trucks running at peak performance. Call Hiline Frame near Normandy Park at 206-246-1013 for fast, affordable auto repairs. Customer satisfaction is our goal!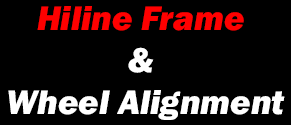 I have been going to Hiline for about 20 years, and have continued to receive the most excellent service. They are thorough, fair, and do a great job. They never fix anything that isn't broken, and have always given me great feedback on what needs to be done, and what can wait (and for how long). Great people!!!
Curt N.