Seatac Auto Repair
Auto Repair Services Near Seatac, WA - Try Hiline Frame
If you are looking for an affordable and trustworthy auto repair shop in Seatac, we hope you choose Hiline Frame!
Hiline Frame is Seatac's number one choice for auto repair. Our staff is well-trained with the goal of consistent and great customer service. We are conveniently located near Seatac. Drop by the auto repair shop today at 803 SW 148th St, Burien, WA, 98166 any time, or give us a call at 206-246-1013 and schedule an appointment.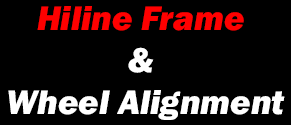 I have been going to Hiline for about 20 years, and have continued to receive the most excellent service. They are thorough, fair, and do a great job. They never fix anything that isn't broken, and have always given me great feedback on what needs to be done, and what can wait (and for how long). Great people!!!
Curt N.