Saab Auto Repairs and Maintenance in Burien
Come to Hiline Frame for foreign and import repair services including these top Saab makes and models:
Saab 9-5
Saab 9-3
Saab 900
Before Saab stopped making cars in 2012 it was producing automobiles with some of the highest engineering and performance standards in the industry. Saab Automobile AB was manufactured in Sweden as a project to design a small, reliable automobile that could offer engineering and amenities prized by European drivers. The first production model, the Saab 92, was launched in 1949. With all that history and precision craftsmanship it is understandable why you want to keep your Saab even though they are no longer in production.
At Hiline Frame our specialists are highly trained and understand Saab level engineering standards. We have the best technicians in Burien with Saab expertise offering knowledge and a skill set that puts them above our competition. Hiline Frame specialists are always up to date with modern technology but also repair and maintain older classic model Saabs.
If you are looking for a repair and maintenance service center near Burien for your classic or late model Saab then come to Hiline Frame. We offer scheduled appointments, just call 206-246-1013 today or stop by our service center at 803 SW 148th St, Burien, WA, 98166.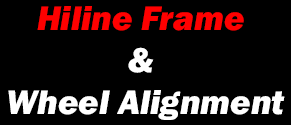 I have been going to Hiline for about 20 years, and have continued to receive the most excellent service. They are thorough, fair, and do a great job. They never fix anything that isn't broken, and have always given me great feedback on what needs to be done, and what can wait (and for how long). Great people!!!
Curt N.